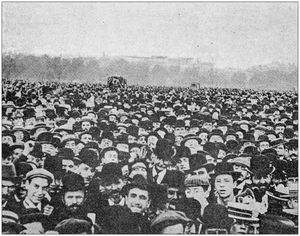 A few choice words go a long way... 
We don't like to blow our own trumpet too much and so we love it when our clients do the talking. In fact, we really love our clients and are proud of the work we do for them. Here's what a few of them have had to say about working with Line & Length. 
We promise, they are all real people.
Quinn & Co. Eyecare
"As a busy business owner with big dreams, I love everything about working with Line & Length. They've helped me outline, structure and target my goals into a strategy that has guided me well on my journey so far. From great copy, to graphic design and marketing and brand guidance, I have placed my trust (and my business) in their hands and they have never let me down. They are honest and open in their feedback and coaching, and they care over and above just the standard marketing briefs I give them. They really are partners in my success, not to mention fun to work with, and I cannot recommend them enough!"
NCrypt Cellular
"

Line & Length are a fundamental component of the operation and success of NCryptcellular and joining forces with them has been one of the smartest business decisions we have made since founding the company. The team has gone above and beyond, time after time to deliver the highest quality advice and work and at the end of the day, simply put: "They just know what they are doing" and that is what we love about them. "
iMend Pro
"

The ROCKSTARS at Line & Length have gone above and beyond to not only help us understand our business target market, they have become part of our team to enable us to grow and advance our business in leaps and bounds. Between them, they have done an amazing job to help us create and define our brand, which is so critical in our competitive industry!"
Bruton Basketball
"

Line & Length were able to help my business by being extremely focused on my needs and establishing a business setting by firstly, spending hours with me, asking questions about my vision, my mission, my target audience, my beliefs and once they had the information they wanted, they began to put a concept together right in front of me! All the time consulting with me and making expert adjustments along the way, from start to finish. The service was absolutely incredible as I had never ventured off into establishing a brand so I didn't really know what to expect. Both Marlon Forrester and Keith Widelski locked me down at my home for 24 hours and came up with a brand concept that was launched then and there, my own international basketball business and they have continued to offer advice and assistance to this day! Without any doubt I can and will always recommend Line & Length to any business and or brand owners looking in need of a creative strategy, marketing or communication services - 100 percent. They're the best I've seen of all the others in this space."
Insync Diversity & Inclusion Consulting
Anytime Fitness, Frenchs Forest
DJ Wildflower Events Production