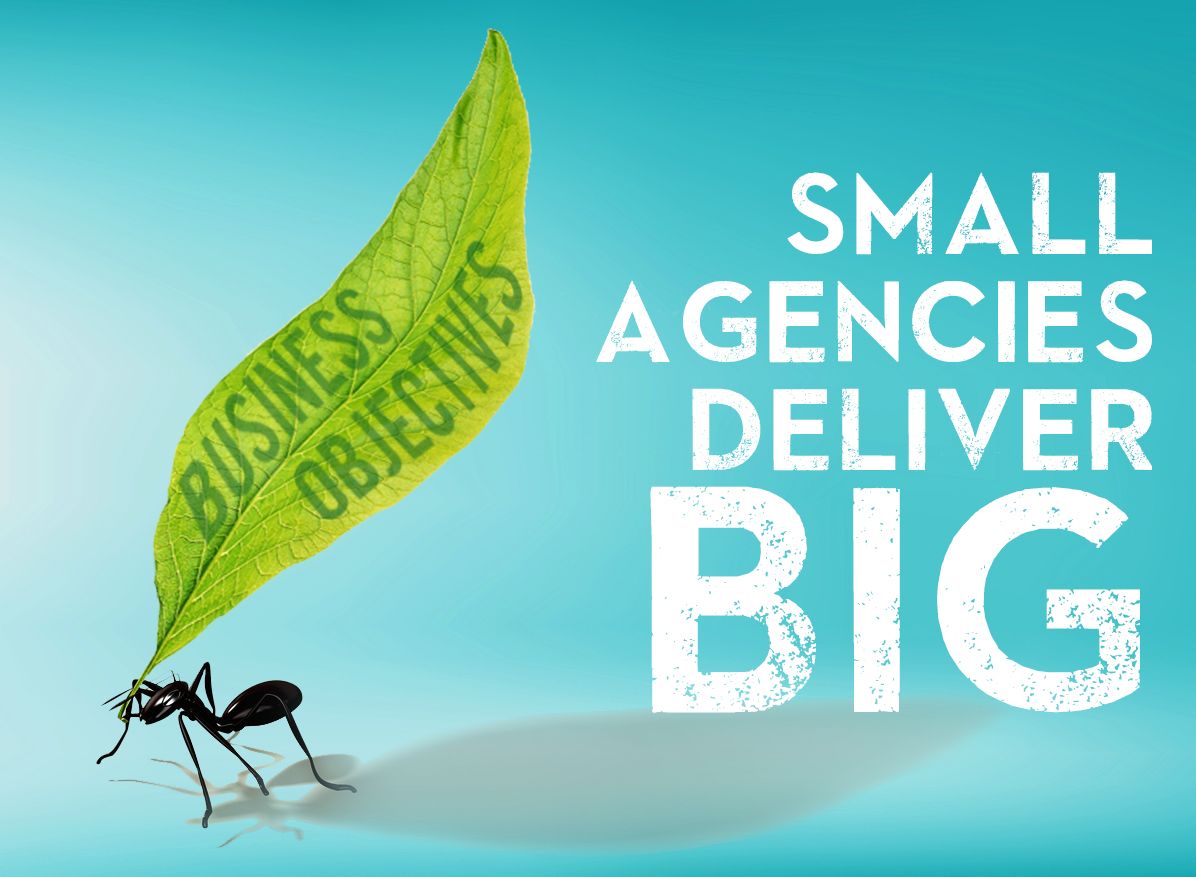 Who doesn't like a "little guy triumphing over a big guy" story? It's a narrative with which we've been familiar since Goliath's worst day ever at the hands of David, the shepherd. And why did little David win this particular showdown? Well, the executional (yup) part of David's battle plan had very few moving parts: 
Have faith, be creative and courageous ("swag" optional). 

Make use of tools (weapons) with which you're comfortable and familiar 

Execute your plan with precision and commit without hesitation 
The rest is history: David gets the "W" by way of pebble to Goliath's head via slingshot. The end. 
Lurching further forward (or backwards actually) through the mists of antiquity, it's also understood that young David was initially offered tools (again, weapons and also armour) that didn't suit his style and were too big for him by those that were actually on his side. But like a bronze-age Frank Sinatra, he did it his way – and was victorious. 
Whenever stunning upsets are recorded in history or committed to film or both, where a smaller person/group/nation overwhelms a numerically or physically greater enemy/obstacle/way of thinking, we marvel at it. We wonder how they did it. What pluck, what courage, what strategy. 
A (grudgingly) respected colleague recently sent me an article exploring this phenomenon juxtaposed against instances of small agencies winning large accounts. Having enjoyed some success in this area, I wondered why I was only thinking about this now. And I also asked myself… 
Why are smaller agencies sometimes a better fit for larger companies? 
My initial response was impulsive and spoken aloud as if I was "that person" who always yells at the screen during horror movies, "he's right behind yoooooouuu!... sorry, sorry". 
"Aren't they just cheaper because they have less… stuff to pay for - fewer offices, lower overheads, that sort of thing?" Yes, that is one answer but the better answer and one that helps us understand the advantage that smaller, more focused agencies can offer clients is actually a three-part explanation: 
Agility – this one's easy: less moving parts, more scalability, fewer barriers to approval, near non-existent hierarchies for good ideas and clean strategies to scale before gaining sign-off. 

Proximity – certainly not necessarily in terms of physical distance but in terms philosophy, way of thinking. Smaller agencies will be keen to build a relationship with the client contact as opposed to a passing association with a department. More personable, less red tape. 

Centricity – or client—centricity to be more precise. The smaller agency's reputation will be built on the success their strategies and executions bring to the company table. That's why the thinking will be more adventurous when required, the ideas perhaps more forward-thinking. In short, your (the client's) success will be at least as important to them as it is to you. 
Of course, there are pros and cons in all scenarios and just because it (working with smaller teams) works for some, there's no guarantee it will work for you. Having said that, let me say this: since ancient times, there have been horses for courses and if you need to stay on track, course-correct or simply start from the beginning, sometimes contacting a small team of smart operators with the right tools (for the last time, weapons) is the right call to make.