…and communities never stop communing 
"EVERY MAN FOR HIMSELF!"  These words have been yelled once or twice on a battlefield, in a sales meeting and even, I'm quite sure, quietly underneath one's breath or in the minds of those in boardrooms.  These four words mean one thing and one thing only – the end is near: 
the end of our hopes for victory; 
the end of bold dreams of triumphing through a joint commitment to a cause; 
the end of proving, together, that collaboration and community will win-out over selfish ambition and/or panicked self-preservation at a cost to others. 
So, who do we look to in life, business, sport or even the sacred art of barbecuing to avert this disaster? Leaders.  And unlike businesses during lockdown and, perhaps coincidentally, bears in winter (feel free to read that twice, there's no shame in it) there's nothing to be gained from hibernating, resting, load-managing or shelving good leadership. Nothing. 
In times such as these (no, hear me out), if one person with a well thought out plan (whether they thought of it themselves or are simply putting it into action) and genuine care for people around them can inspire action or simply inspire, there's a chance.  A chance at what? A chance at forward momentum.  The opposite of which is to slide backwards, at ever-increasing speeds. As a leader, all you have to do to let that snowball of apathy and negativity turn into an avalanche is… nothing – you simply go to sleep, you hibernate.  And there's another reason why you shouldn't let leadership blithely go to sleep. 
Nothing is the same as you left it after hibernation 
This is true. Sure, you can predict what the weather may offer you because you have a rudimentary grasp of the seasons but beyond that you may wake up to a brave new world that has passed you by.  Perhaps you'll awake from your leadership slumber, ravenous and desperate to get back into the swing of things: local sport, BAU, hitting some life goals, partying with friends and friendlies but these things don't just kickstart themselves. 
Leadership is the starter motor without which, sports will descend into chaos, BAU will remain an idyllic three-letter acronym, parties will be met with enthusiasm but ultimately descend into… well parties might be okay actually. 
The point is that both leaders and communities must continue to think, and where possible, act like leaders and communities.  We already know about Zoom, Skype, facetime, email etc as well as the humble phone call.  Use them. Stay connected.  Don't write letters though, that's just odd – or is it?  Aside from scrubbing your hands furiously, what would you do if you received a letter from a friend (apart from thinking that cabin fever had driven them mad)? You've heard it before but here it is again, like a tip-sheet on how to work from home: communication is the key.  Speaking of predictable…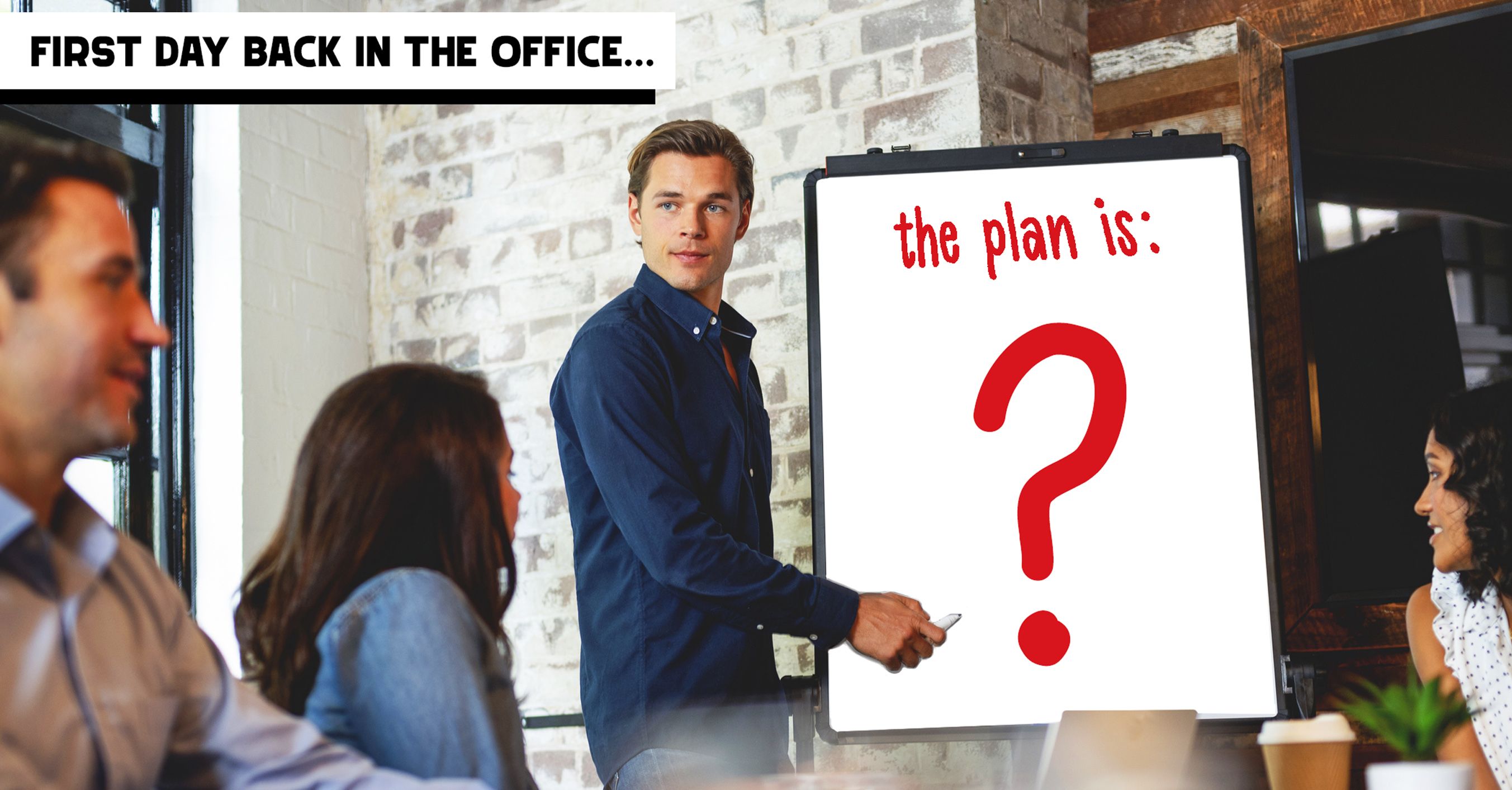 Three predictable predictions 
And now to formally recognise some events coming to a team meeting or office near when you eventually return to work assuming leaders (yours and the one inside you): 
A hearty welcome back followed by a suddenly overwhelmed and underprepared leader trying to map out the ensuing week or two on the fly 
A staff fridge that is either as empty as a toilet roll or is emitting fumes so rancid that it'd bring tears to a glass eye 
Blank stares when reminded of annual targets, optimistic and eager grins when bonuses are discussed… followed by resentful head-shaking 
These are just my thoughts but they're also predictions likely to come to pass… somewhere.  And as the great man, Gregg Easterbrook once said, "all predictions are wrong or your money back." 
In closing 
Short and sweet - be awake to opportunities to develop, establish and share the benefit of your inner leader. 
Thank you and goodnight. 
zzz